How to Edit a Port-in Order in the Bandwidth Dashboard
Follow
This article references the 'New' interface in the Bandwidth Dashboard. Looking for the 'Classic' experience? Click here!
A port order in Exception status means that Bandwidth received a rejection from the losing carrier. You must edit the order to update the end user details to reflect what the losing carrier has on their records.
End user details include the address, billing telephone number (BTN), subscriber name, PIN, and/or account number. From here you can also update the requested date.
After submitting a port-in order to Bandwidth, you may edit your port request from the "Order details" page. Only port orders in the following statuses will have an "Edit" button available: Exception, Submitted, FOC, Requested Supp, Pending Documents.
Please note that editing orders in any status other than Exception may cause delays.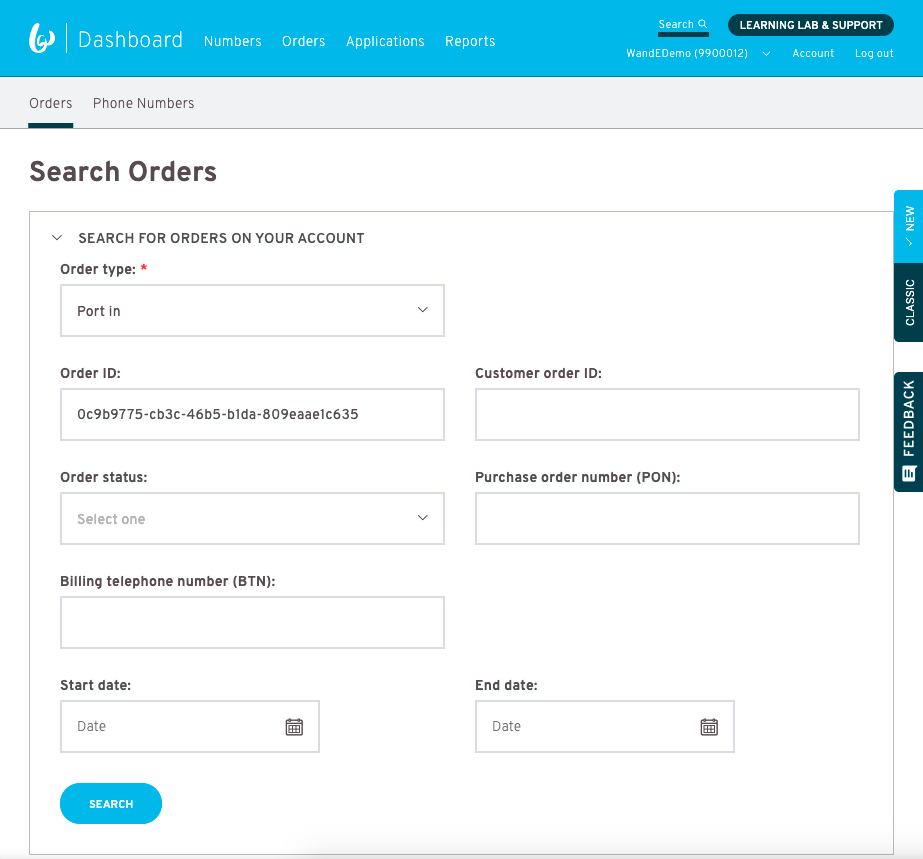 Log into

the Bandwidth Dashboard

.

In the upper right hand corner, click 'Search'

On the "Search Orders" page, select 'Port In' as your order type.

You may search for your order by either Port Order Number (PON), order number, Customer order ID, or Billing Telephone Number (BTN).

Click 'Search'

From the results, click your desired port request. This will open the 'Order details' page where you can make your edits.
If an order is in Exception status, that means it requires manual intervention to unblock the order and put it back on course. Reference the "Order History" or the "Order Notes" to identify the changes that need to be made.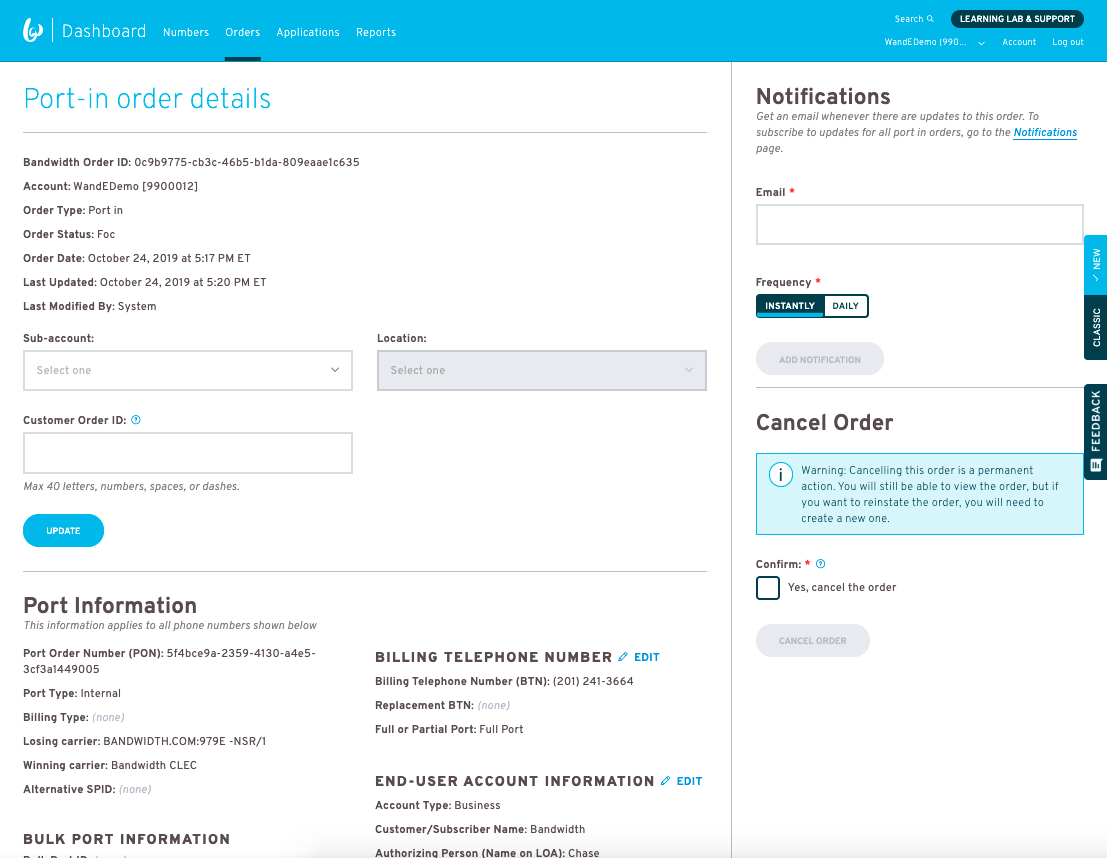 Scroll down to the Port Information section and locate the field that you'd like to make changes to.

Click the 'Edit' button, which will allow you to make changes to your order.

To save your edits, click 'Update order'

The page will then automatically refresh and your Order Status should reflect "Requested Supp"
Note: Once you've made your edits, be sure to check your "Customer requested date". We recommend you select a date at least 3 to 5 business days in the future.
If the page refreshes and still shows "Exception" in the order status, it's possible that the date you requested was too soon. In this case, you'll need to re-do your changes and resubmit for a date further out.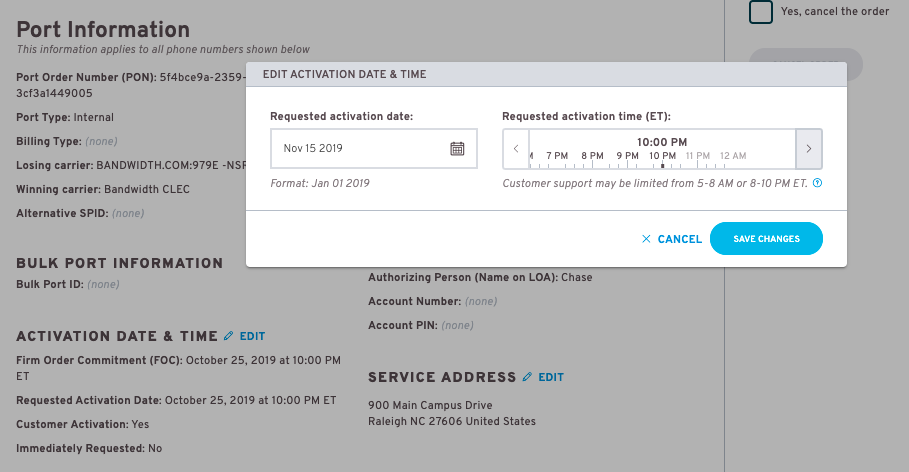 Was this article helpful?
0 out of 2 found this helpful