How do I configure E911 service for my phone numbers in the Bandwidth Dashboard?
Follow

This article explains how you can use the Bandwidth Dashboard to configure the E911 service for your numbers individually or in bulk. You can also add non-Bandwidth numbers as 911 Endpoints, meaning that you can offer Bandwidth emergency services to your customers without porting your number.
Log into the Bandwidth Dashboard.
In the top navigation bar, click Emergency.
Navigate to the E911 Phone Numbers page and click Add.

Under Phone Numbers, enter the numbers manually or upload a CSV file to configure them in bulk. You can drag and drop the file into the field or click Browse to search for it on your device.
Note: You can provide your own CSV file but it should contain only phone numbers. If you're adding multiple numbers with different E911 details, please use our line features template.
Under Caller Name, enter the name of the person that Public Safety can call when notified of an emergency.
Under Geolocation

, enter the address of the Geolocation that will be used for emergency service routing and billing/taxation purposes.
Note: If you'd like to enter additional address fields, such as a number prefix or street suffix, click Show Detailed Form.
Once you're done, click Add Phone Numbers in the bottom right corner.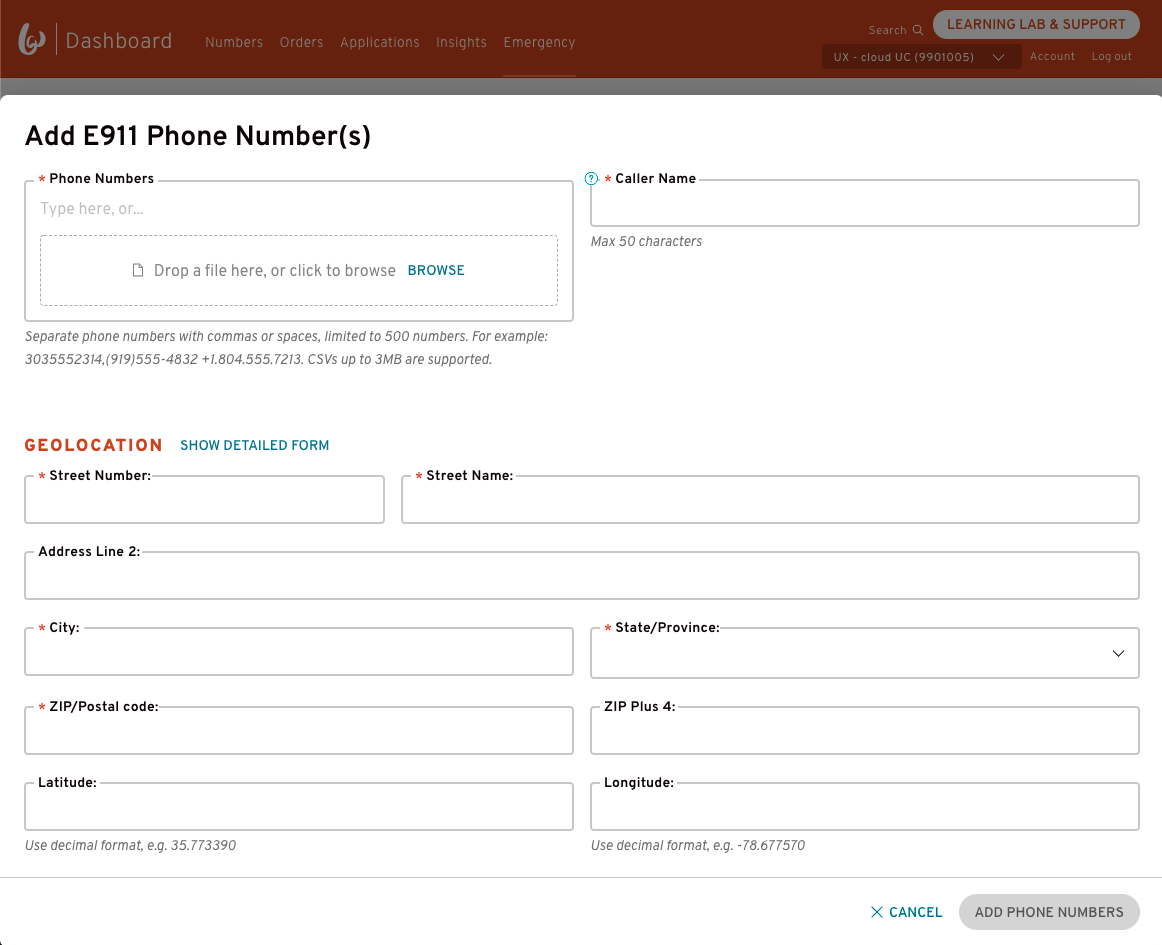 Questions? Please open a ticket with your Bandwidth Support Team or hit us up at (855) 864-7776!
Was this article helpful?
3 out of 3 found this helpful