Short Code Lease Renewal Manager
Follow
Automatic lease renewal
If you're managing your short code lease through Bandwidth, you can now select lease renewal terms so you never have to worry about your lease expiring. There are three lease term options: 3 months, 6 months, and 12 months.
To be informed when your lease is up for renewal in case you no longer want the short code, please provide your email address in the Lease Notification Contact field. We'll send an email ahead of the lease renewal and again after it renews, as confirmation.
Renewal notifications
If you don't want to sign up for auto-renewal, we'll send you renewal reminders to reach out to the Bandwidth Support Team ahead of your lease expiration. We'll send them frequently until the lease is renewed to help ensure that it doesn't expire accidentally. If you no longer want the short code, feel free to contact the Bandwidth Support Team.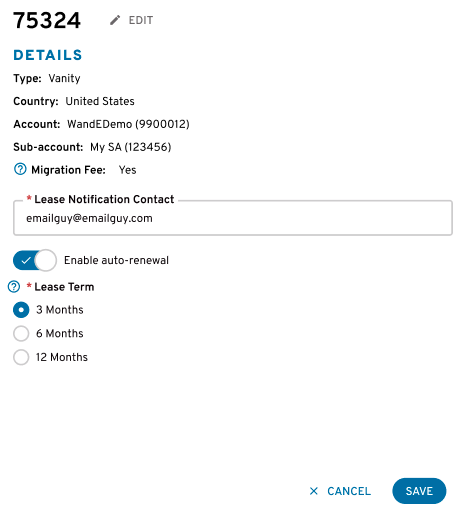 Was this article helpful?