Important: Before learning how to use your Bandwidth numbers with Twilio Flex, please first complete the steps outlined in our BYOC for Twilio setup guide.
Similarly to Bandwidth's CCaaS integrations, you can use Bandwidth voice services to power Twilio Flex's programmable cloud-based contact center, which can support Bring Your Own Carrier (BYOC). To follow this guide, ensure you've set up a Twilio Flex account.
Note: Currently, Twilio Flex Dialpad doesn't natively support BYOC for outbound calls.
Setting up inbound calls to Flex
With the Twilio platform, it's possible to set up inbound calling to Twilio Flex in various ways. In this guide, we'll use Twilio Studio to route an inbound call to Twilio Flex.
Create and set up a Studio Flow
Create a simple Studio Flow from scratch in Twilio.
For the incoming call trigger, select Send to Flex from the Widget Library on the right.
In the Send to Flex widget, set the Workflow to assign to anyone, and the Task Channel to voice.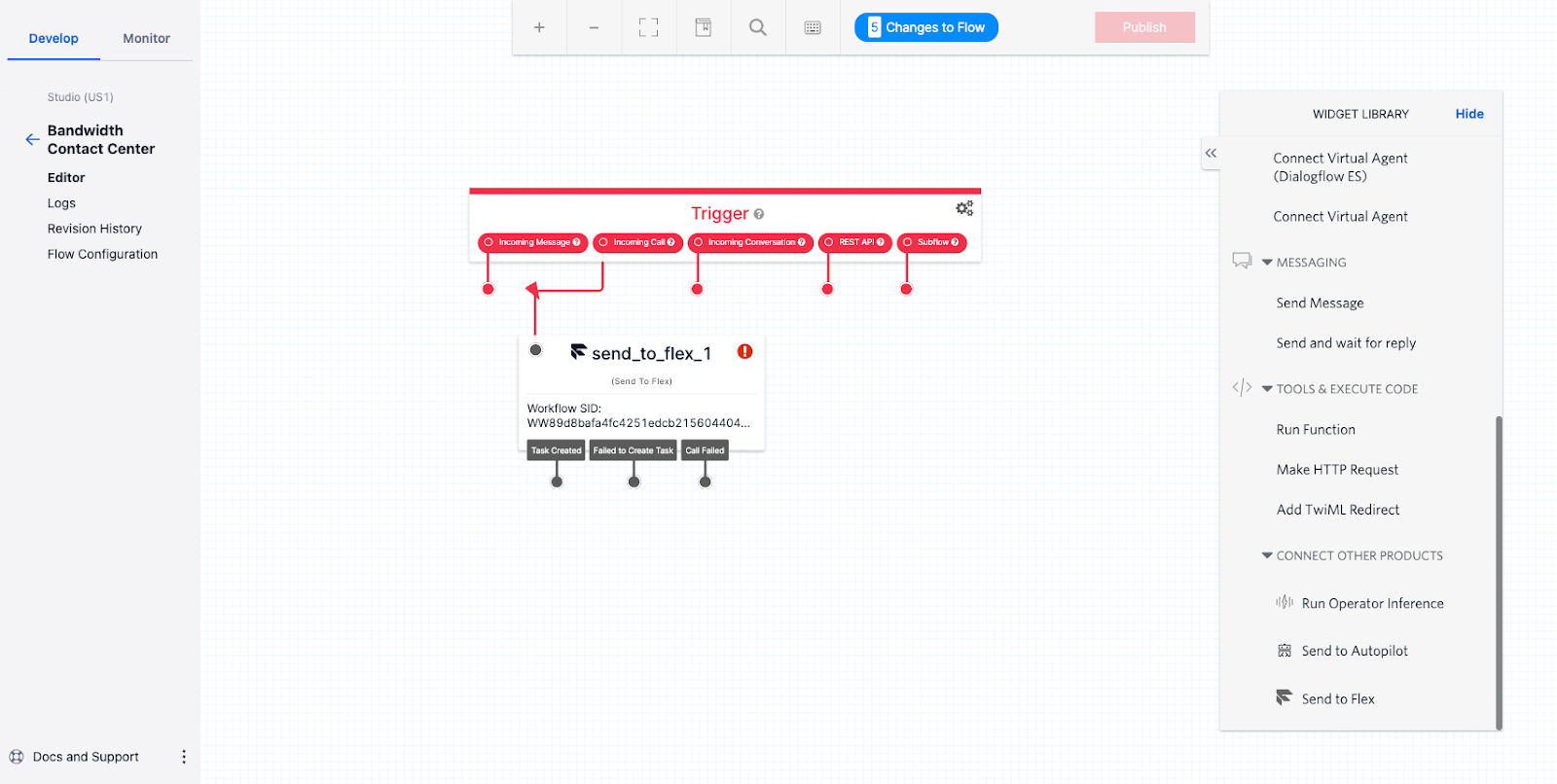 Route incoming calls to Twilio Studio and Flex
Go to your SIP domain (as outlined in the BYOC for Twilio setup guide) and navigate to the Call Control Configuration section.
Next to A Call Comes In, select Studio and Bandwidth Contact Center from the drop-down menus.

All incoming calls will now be routed over your Bandwidth BYOC SIP domain directly to Twilio Studio and, in turn, to Twilio Flex, which you've just defined.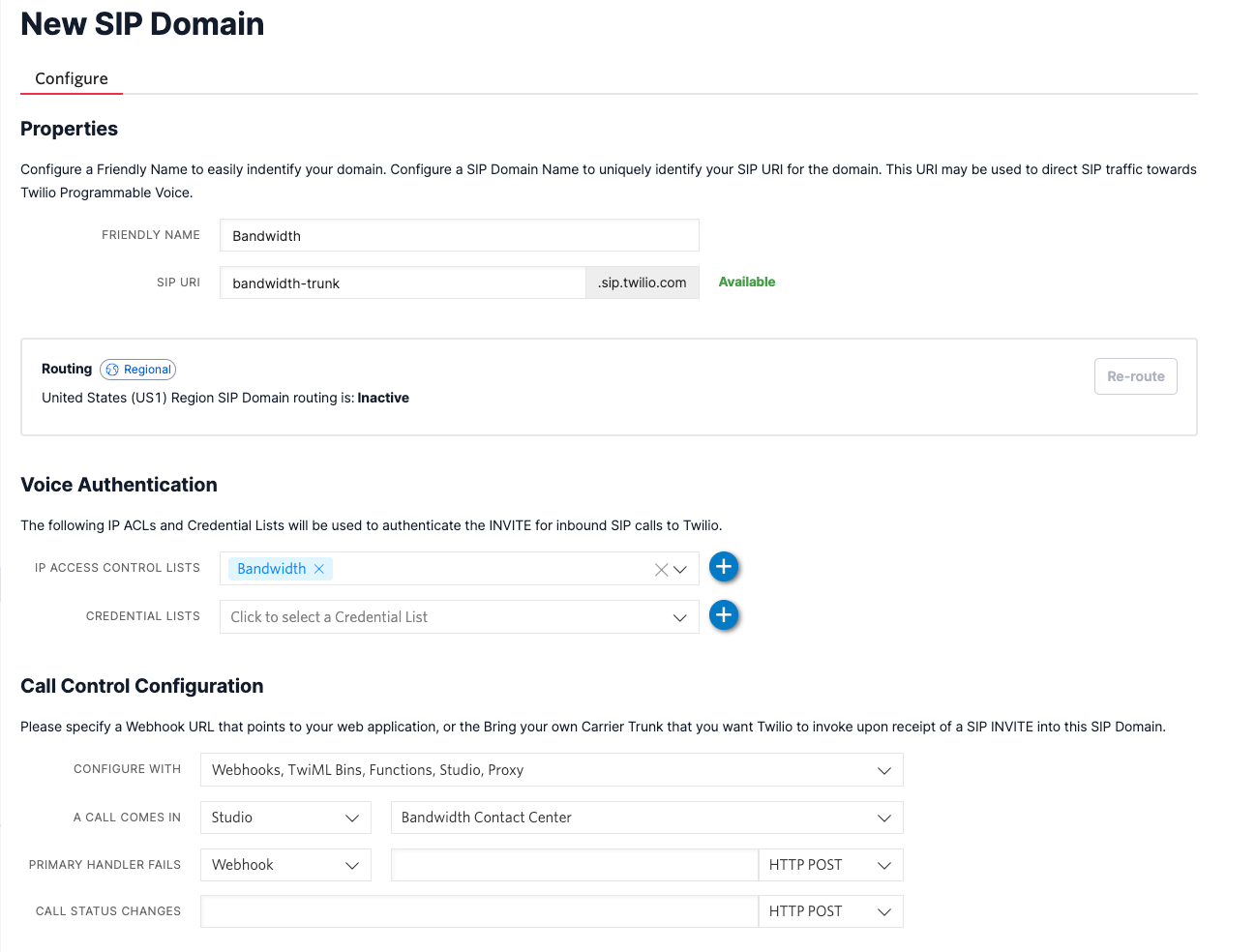 Receive inbound calls on Twilio Flex
Log into your Twilio Flex console as any user and ensure the user is available.

Place an inbound call to your Bandwidth phone number and the call will be received within your Twilio Flex contact center.
Was this article helpful?