How can I receive email notifications on an order?
Follow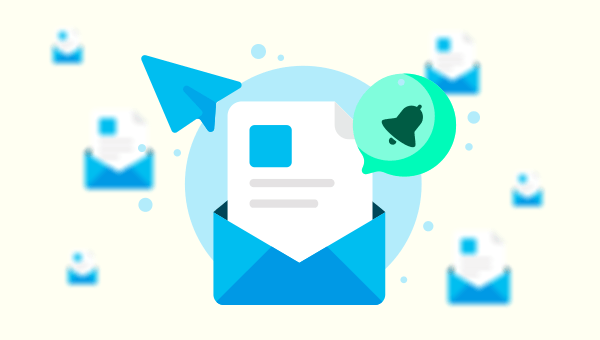 The Subscribe to updates feature lets you receive e-mail notifications on any notes or changes made to your order. These subscriptions may be set on a per-order basis or universally, for all orders of a specific type.
To set a subscription to a single order, perform the following steps:
Navigate to the Order Details page.

On the right side of the screen, set the frequency that you'd like to receive updates.
Instantly:

if you want to receive an email within a few minutes of a change being made to your order.

Daily:

if you want a daily report of all activity on an order.
Type your email address into the box below and click Add Notification.

We'll then display a list of everyone subscribed to that order so that you'll be able to see who is receiving notifications on the order and edit notification preferences.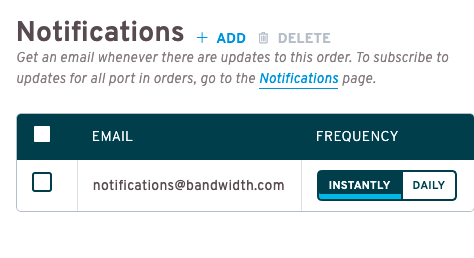 If you'd like to unsubscribe or stop receiving update notifications, find your email address in the list, mark the checkbox, then click Delete.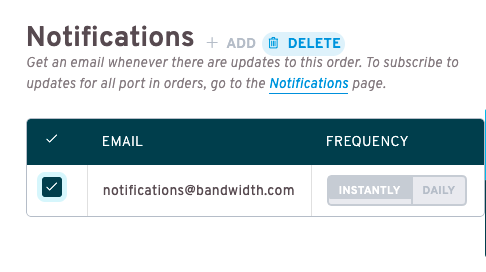 To set order updates universally, navigate to the Account Overview page and select Notifications. Here you'll want to hit the +Add button, indicate the order type you'd like to receive notifications for, and select the email address and frequency.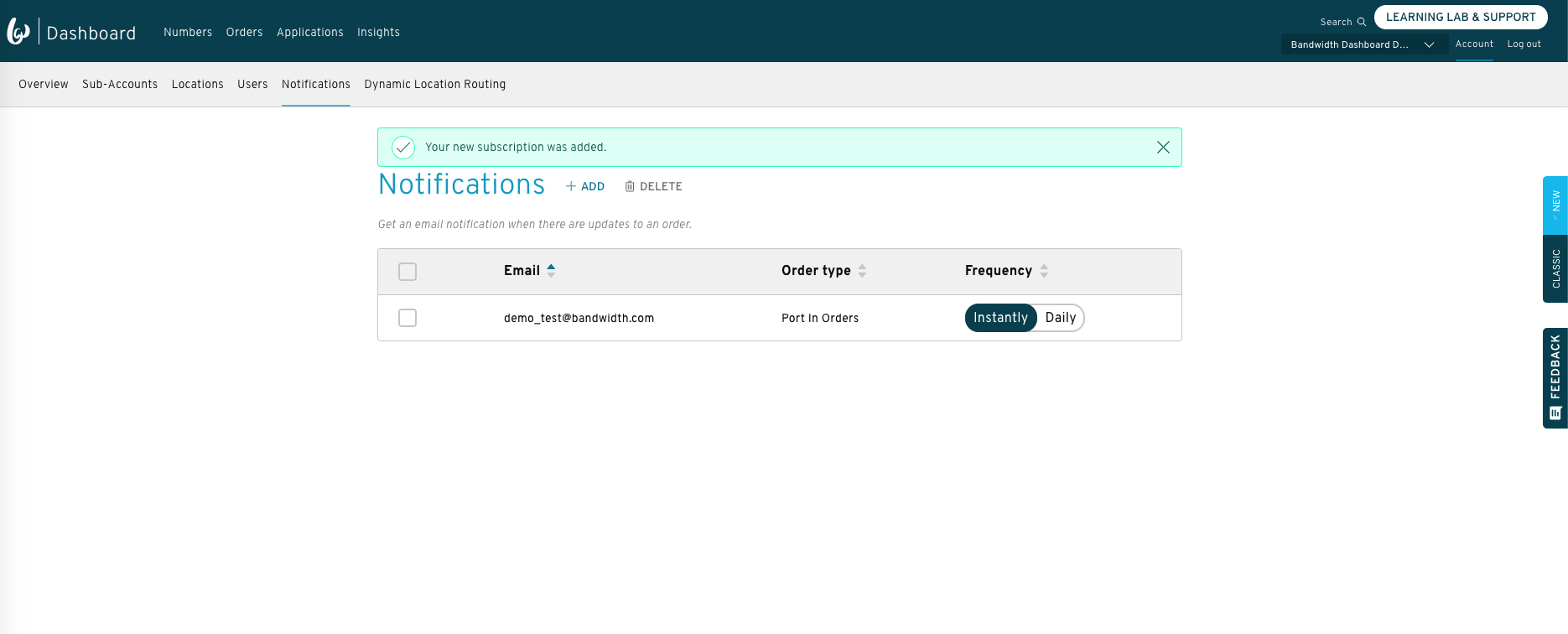 Was this article helpful?