How do I order consecutive phone numbers?
Follow
When ordering multiple phone numbers in the Bandwidth Dashboard, you may prioritize consecutive ones. While we can't guarantee that we have a stock of consecutive phone numbers in our available inventory, it's common to find those that follow each other in order, without gaps, from smallest to largest.
In this article, we'll provide you with an Excel formula to help you locate and order a consecutive block of phone numbers. To begin, perform the following steps:
Log into the Bandwidth Dashboard.
In the top navigation bar, click Numbers and then select Search & Buy.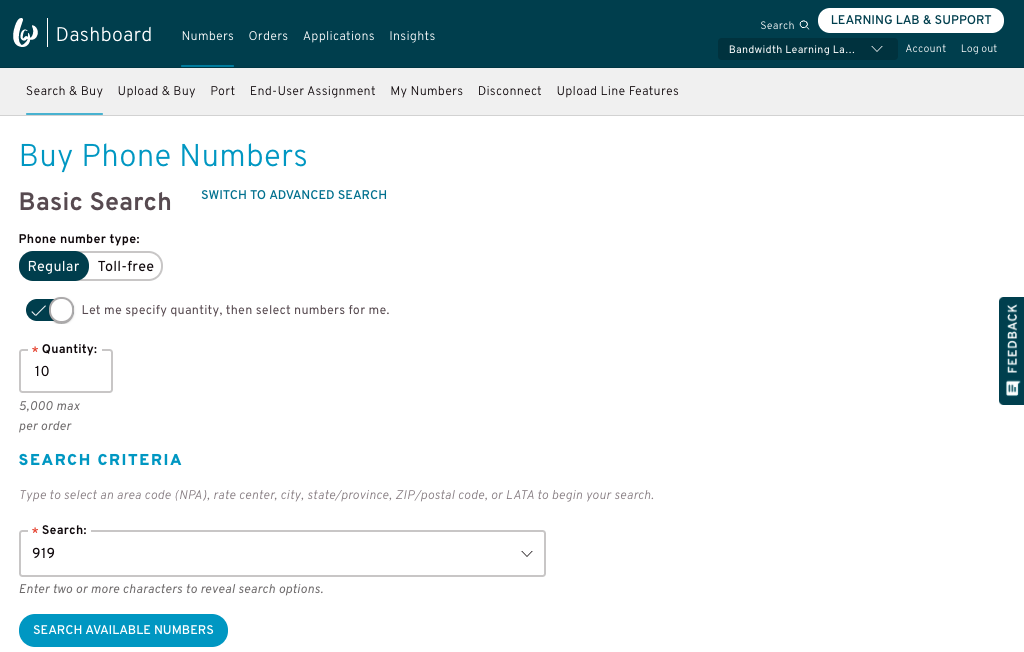 Once you're on the Buy Phone Numbers page:
Select a phone number type: Regular or Toll-free.
Enable the Let me specify quantity, then select numbers for me toggle.
In the Quantity field, specify how many phone numbers you'd like.
Enter the area code (NPA), rate center, city, state/province, ZIP/postal code, or LATA in the Search field.
Click Search Available Numbers. This will take you to your cart.

Note: If there are no numbers available with you search criteria you will not be able to complete steps 6-11. You can try searching your location in a different way; i.e. if you used the NPA (area code) to search for numbers try using a city or rate center instead.

Select Export Cart. This will download the Excel file into your web browser.

Note: If you don't see the file, please make sure your browser is set to allow pop-ups from the Bandwidth Dashboard and try again. If you still can't locate it, check the Downloads section in your browser or the Downloads folder on your computer.

In the Excel file, highlight cell B3 and from the Formulas tab click Insert Function.
Once a new Insert Function window appears, highlight IF and click OK.
In the Function Augments window, enter the following: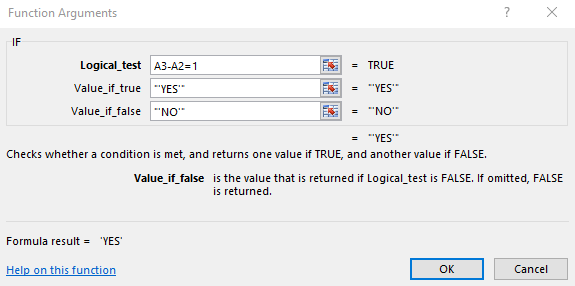 Click OK.

In the cell B3, double click the small square in the bottom left corner.
Note: This function will populate YES by each of the consecutive phone numbers. Please rearrange your spreadsheet so that it only contains the phone numbers you want to order on your account.
To order the numbers on your account, perform the following steps:
In the top navigation bar, click Numbers and select Upload & Buy.
Use the CSV file to

properly format the numbers you want to purchase.

Select your Sub-account and Location.
Drag your saved file into the Choose a .csv file to upload field or click Browse to search and upload it from your computer.
Click Upload.
Questions? Please open a ticket with your Bandwidth Support Team or hit us up at (855) 864-7776!
Was this article helpful?
2 out of 2 found this helpful