What MMS file types are supported?
Follow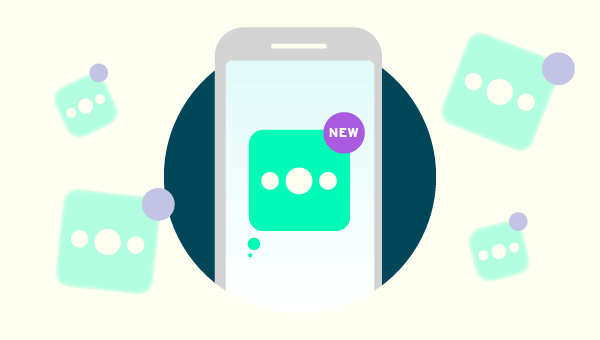 The most widely supported attachment types are jpeg, png and gif images. Bandwidth will accept all content types on the list below but deliverability is not guaranteed since downstream carriers and handsets may have limitations on what types of files they accept.
Supported MMS File Types
| | |
| --- | --- |
| Extenstion | File Type |
| .json | application/json |
| .ogv | application/ogg |
| .oga | application/ogg |
| .ogx | application/ogg |
| .ogg | application/ogg |
| .pdf | application/pdf |
| .rtf | application/rtf |
| .zip | application/zip |
| .tar | application/x-tar |
| .xml | application/xml |
| .gz | application/gzip |
| .bz2 | application/x-bzip2 |
| .gz | application/x-gzip |
| .smil | application/smil |
| .js | application/javascript |
| .m4a | audio/mp4 |
| .m4p | audio/mp4 |
| .m4b | audio/mp4 |
| .m4r | audio/mp4 |
| .mp1 | audio/mpeg |
| .mp2 | audio/mpeg |
| .mp3 | audio/mpeg |
| .m1a | audio/mpeg |
| .m2a | audio/mpeg |
| .mpa | audio/mpeg |
| .oga | audio/ogg |
| .flac | audio/flac |
| .webm | audio/webm |
| .wav | audio/wav |
| .amr | audio/amr |
| .3ga | audio/amr |
| .3gp | audio/3gpp |
| .bmp | image/bmp |
| .dib | image/bmp |
| .gif | image/gif |
| .jpg | image/jpeg |
| .jpeg | image/jpeg |
| .pjpeg | image/pjpeg |
| .png | image/png |
| .svg | image/svg+xml |
| .tiff | image/tiff |
| .tif | image/tiff |
| .webp | image/webp |
| .ico | image/x-icon |
| .css | text/css |
| .csv | text/csv |
| .html | text/html |
| .cal | text/calendar |
| .txt | text/plain |
| .js | text/javascript |
| .vcf | text/vcard |
| .vcard | text/vcard |
| .wap | text/vnd.wap.wml |
| .xml | text/xml |
| .avi | video/avi |
| .mp4 | video/mp4 |
| .m4v | video/mp4 |
| .mpg | video/mpeg |
| .mpeg | video/mpeg |
| .m1v | video/mpeg |
| .mpv | video/mpeg |
| .ogv | video/ogg |
| .ogx | video/ogg |
| .ogg | video/ogg |
| .spx | video/ogg |
| .ogm | video/ogg |
| .mov | video/quicktime |
| .qt | video/quicktime |
| .webm | video/webm |
| .wmv | video/x-ms-wmv |
| .flv | video/x-flv |
Was this article helpful?
0 out of 0 found this helpful