What MMS message size limits must be adhered to?
Follow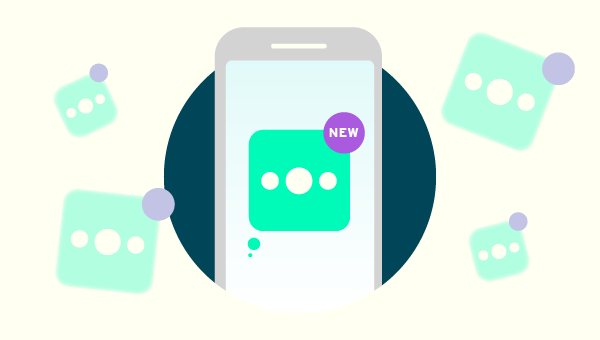 Platform

Total Message Size

(including media)

External Media

(URL provided by customer - Bandwidth fetches content)

Stored Media

(Media uploaded to Bandwidth server)

HTTP V1

1000 characters + 2MB total of all media files per message

1.5MB

2MB

(V1 media)

HTTP V2 - Local MMS

1000 characters (recommended) + 3.75MB total of all media files per message

3.75MB

3.75MB

(V2 media)

TF MMS - HTTP V2 or MM4

1000 characters (recommended) + 525KB total of all media files per message

V2: 3.75MB

MM4: n/a

V2: 3.75MB - (V2 media)

MM4: n/a

MM4

5MB

total MM4 payload

n/a

n/a
For HTTP V1 and V2 API customers, external media means you include a URL, and we will fetch the content. Stored media means you upload the content to the Bandwidth Application Platform media server. You can find out more information in our V1 and V2 developer docs. For MM4 customers, you provide the content itself in the message payload.
Important: Message size does not equal media size. Message size includes all the pieces of the message: the text, the media, headers, etc. Due to differences in handsets, file types, and transcoding, we recommend you only send attachments that are no larger than 500KB to ensure the best chance of delivery.

What are the maximum file sizes for MMS messages for the major carriers in the US?
ATT: 1MB

Verizon: 1.5MB

Sprint: 2MB

T-Mobile: 1MB
Can I find out programmatically what the destination carrier's maximum file size for MMS messages is?
No, not at this time.
What is the character limit for the body of an MMS message?
We recommend sending MMS messages with 1,000 characters or less in the text portion of the message.
Where can I find more information on toll free MMS?
Check out our toll-free MMS FAQ for a deeper dive into toll-free MMS.
Was this article helpful?
6 out of 9 found this helpful