Advanced search options
Follow
To access the advanced search options, perform the following steps:
Log into the Bandwidth Dashboard.
In the top navigation bar, click Numbers and select Search & Buy.
Click Switch to Advanced Search.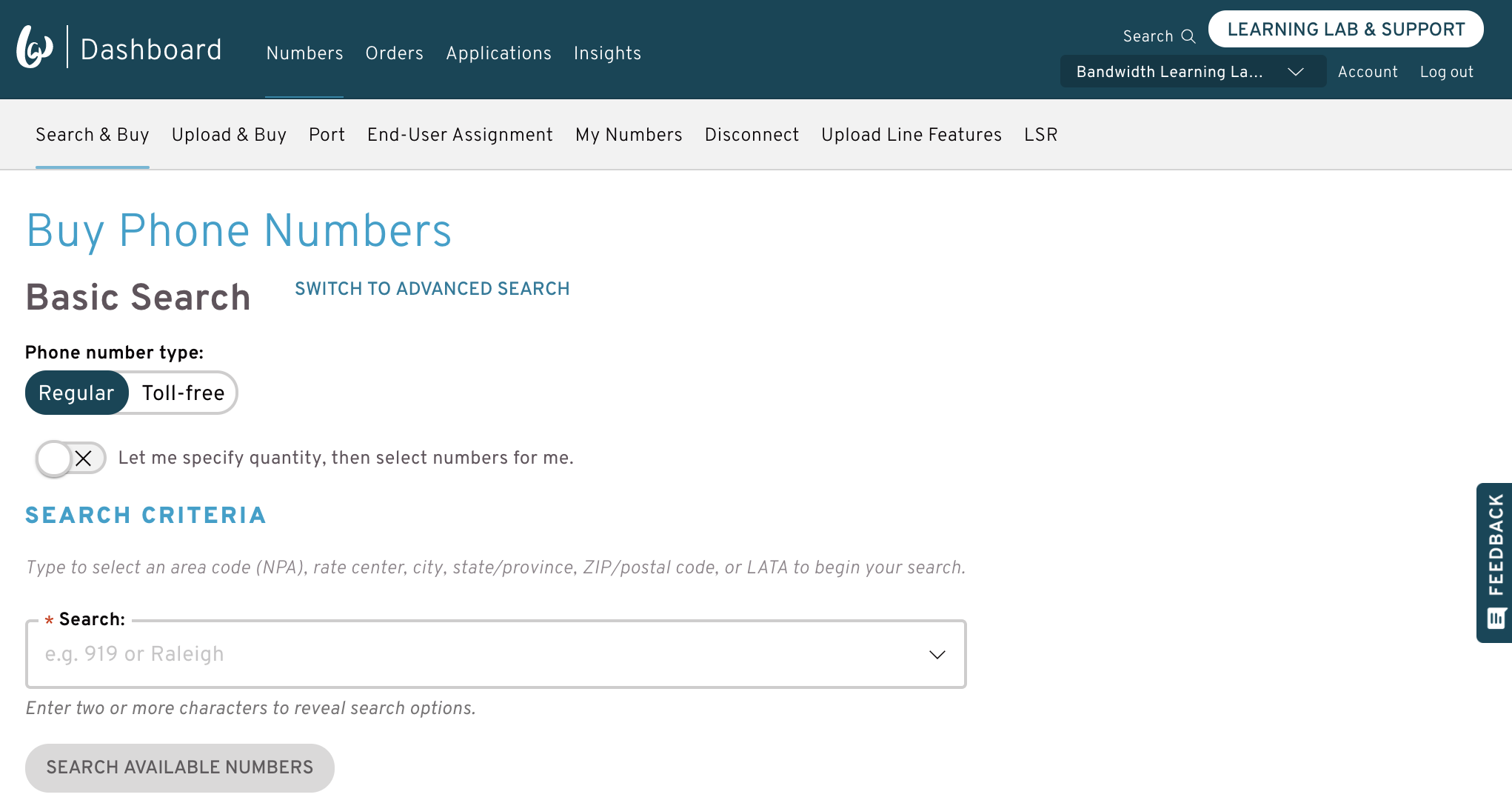 This will take you to the Advanced Search

view.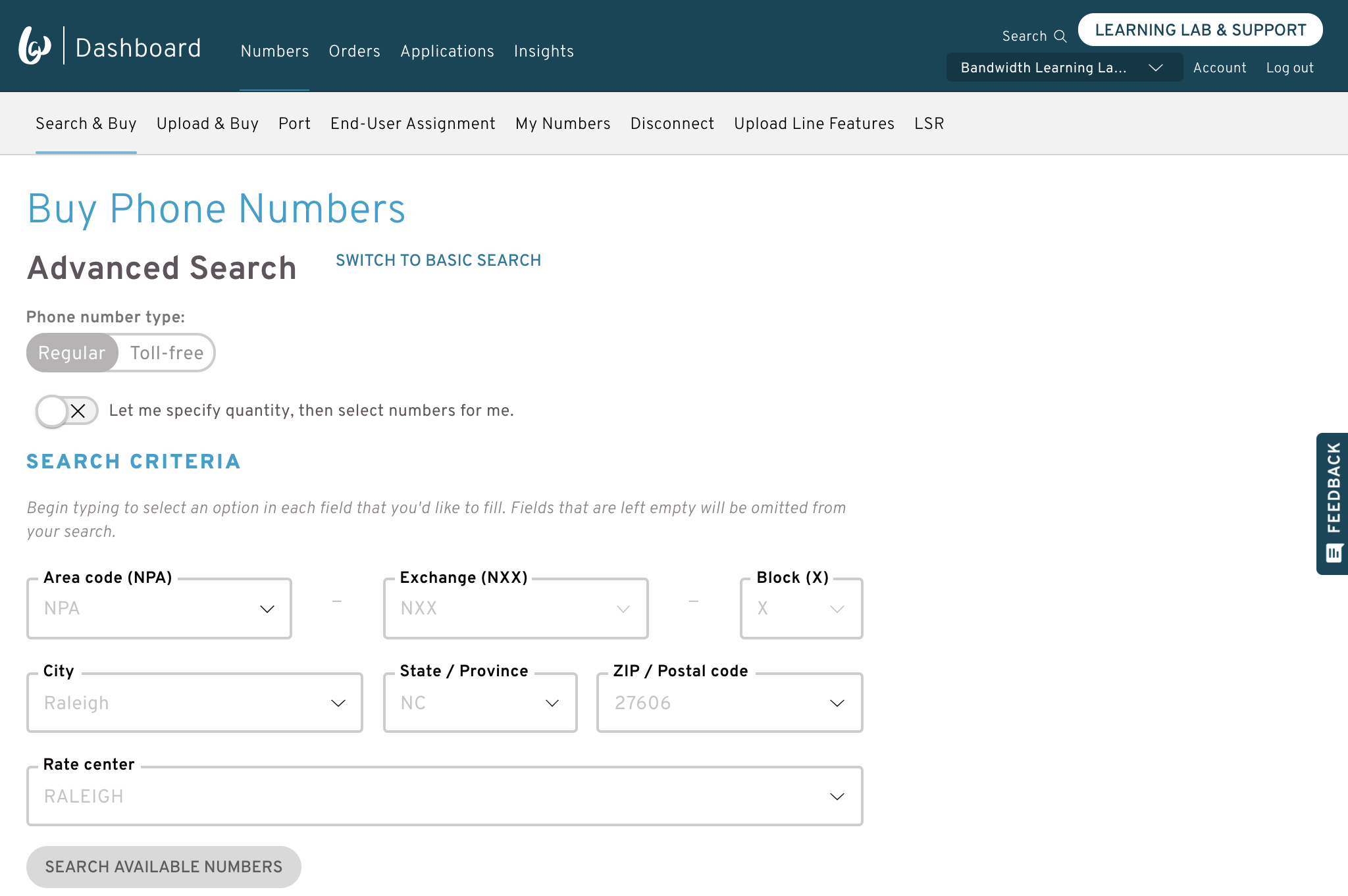 Here you can combine multiple types of search criteria into one search. For example, you can search for a phone number with a specific NPA that's also within a specific ZIP code.
Once you enter at least one character into the field, you'll see a list of options that contain it. You can then either click on an option to select it or continue typing until you see the one you want.
Note: To see the list of options in the Area code (NPA) field, you must enter at least two characters.
To search for a phone number by NPA-NXX-X, you must first select your NPA before the Exchange (NXX) field becomes enabled. Similarly, the Block (X) field will only become enabled once you select the three digits in the Exchange (NXX) field.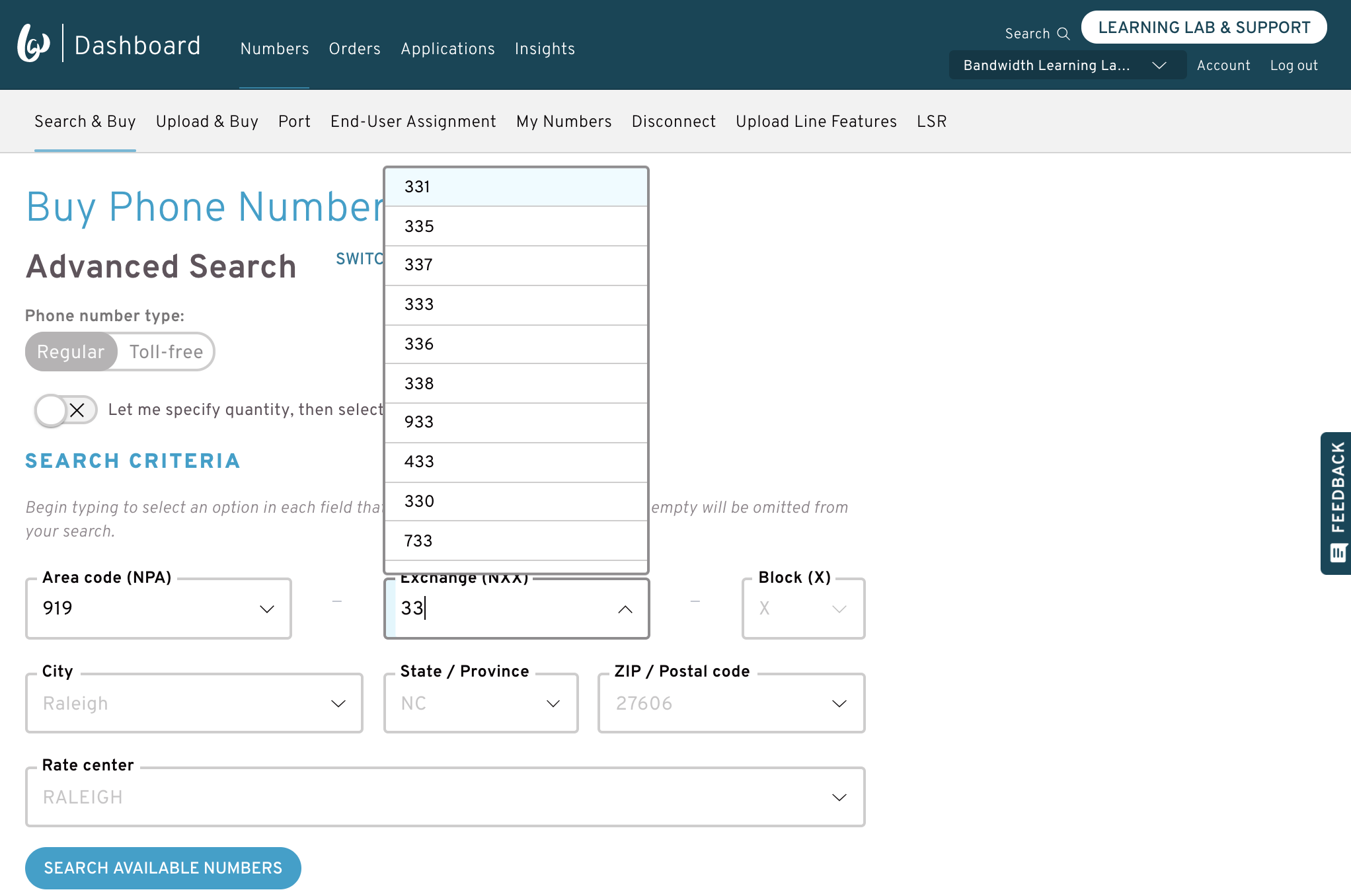 You can fill out as many fields as you'd like. Once you're done, click Search Available Numbers.
Note: Fields that are left empty will be omitted from your search but won't affect your search results.
Questions? Please open a ticket with your Bandwidth Support Team or hit us up at (855) 864-7776!
Was this article helpful?
1 out of 4 found this helpful