New features in Learning Lab & Support
Follow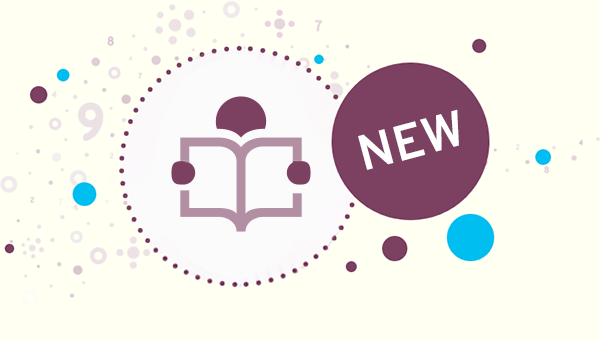 We made updates to the Learning Lab & Support section in the Bandwidth Dashboard to give you access to a wider range of support and training resources.
You were already able to find support articles, view self-guided training, and submit support tickets. Now you can access even more training and help tools while working in the Bandwidth Dashboard!
How do I access Learning Lab & Support?
Log into the Bandwidth Dashboard.
Click Learning Lab & Support located in the upper-right corner of the top navigation bar.

What's new?
View API Documentation – visit our developer docs and learn more about Bandwidth's APIs.
Submit Feedback – let us know if you like something, give us suggestions for improvement, or request a new feature. If you've got feedback, we want to hear it!
Service Status Page – find information about outages, scheduled maintenance, and general notices with real-time updates.
Release Notes (Coming Soon!) – keep up with the latest updates to the Bandwidth platform.
Webinars – learn about industry trends, Bandwidth services, and more via our expert-led webinars.
Previous Announcements – access a list of all in-app announcements you've received in the past. Review any old announcements or find guides you may have inadvertently closed without reading.

Having trouble remembering how it looked before? Here's the previous experience: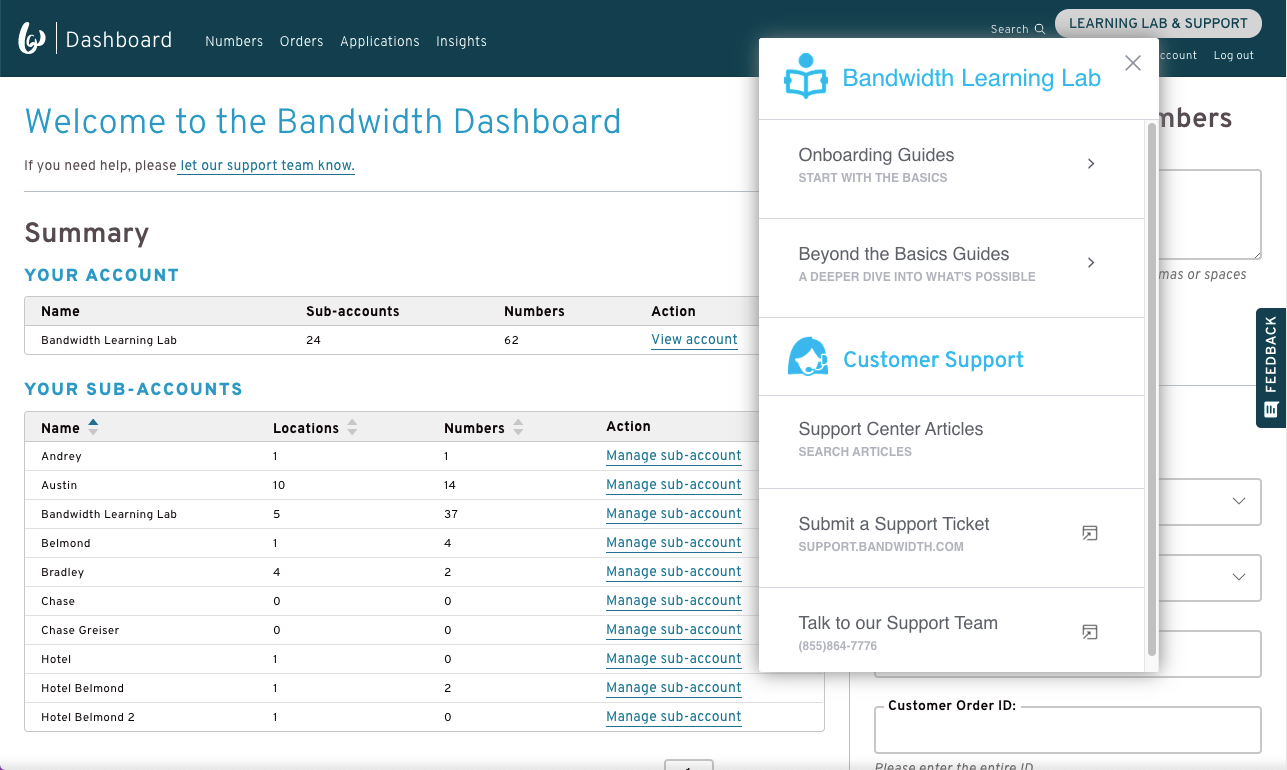 Questions? Please open a ticket with your Bandwidth Support Team or hit us up at (855) 864-7776!
Was this article helpful?
0 out of 0 found this helpful